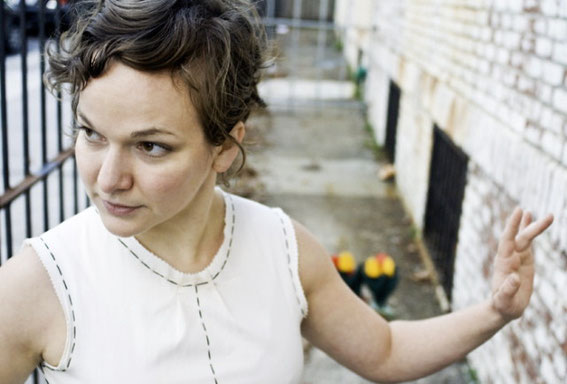 Deborah Black is an American dance and theatre artist, writer, and teacher now based in the Netherlands. She is on the faculty of the Fontys Hogeschool voor de Kunsten in Tilburg. Current projects include an autobiographical solo performance and a re-imagining of the Edda, an ancient Norse Myth (Oslo 2015). She is also working on a handbook for conflict management in collaboration and creativity.
Black's teaching and performance practice includes Viewpoints improvisation, Suzuki-based acting training, and post-modern movement and dance styles. In addition, she is the only teacher in Europe of the Three Pillars System of Expression based on the research of 19th Century artist and thinker, François Delsarte. 
Previoiusly, Black performed in Wijland (Tuning People, BE), Ann Hamilton's exhibition, An Event of A Thread (SITI Company, NY).  Dance credits include two commissioned solos of Deborah Hay; performer for Susan Rethorst, Anneke Hansen, Lorelei Bayne, Naomi Goldberg-Haas, and Fitzgerald and Stapleton.
Her collaborative work has been presented in New York and internationally. Black, together with Karl Cronin received funding from the Jerome Foundation in 2010 to travel to Childress, TX to research the town, the people, and its landscape.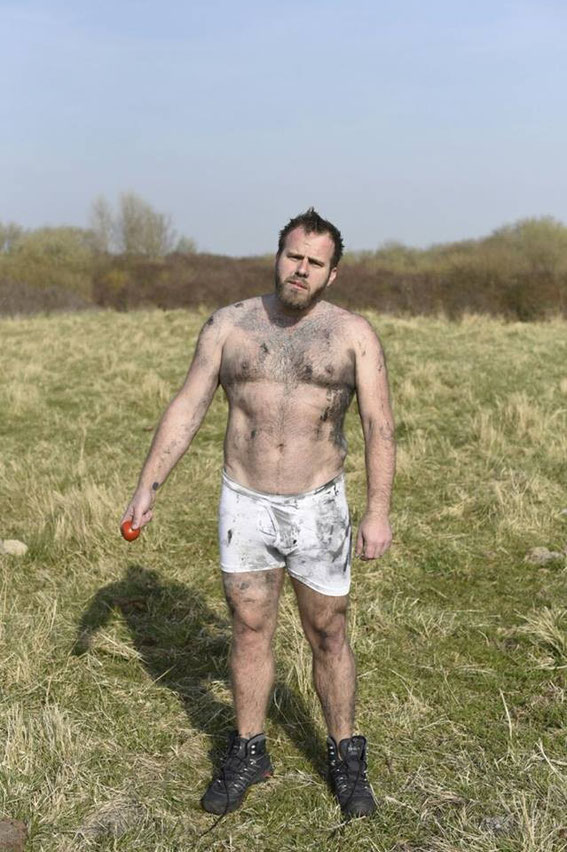 Arjan Gebraad is a Dutch director, actor, teacher and dramaturg. He works as a freelance theatre maker with both professionals and amateurs and has performed with several companies for all kind of shows, festivals, art installations and site-specific projects. He is a member of staff for the Fontys Academy for Circus and Performance Art where he teaches physical theatre, performance art and directs personal projects and group shows of students.
Graduated as theatre director at the Theatre academy of Maastricht, he trained with SITI Company and the ViewpointLAB. He teaches physical theatre, Viewpoints, composition, Suzuki-based acting training and ensemble training. Currently he is directing a project involving four musicians and two acrobats, directing the third year students of ACaPA and performs in visual art project by a photographer and painter.
He has collaborated many times with Roel Swanenberg and Deborah Black both in teaching and performing. Together with Black he facilitates workshops for the Rotterdam Viewpoint Training group.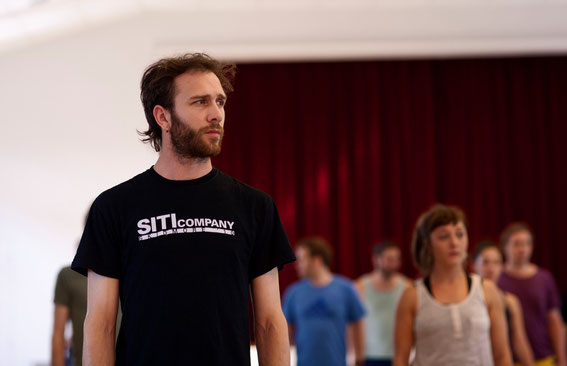 Roel Swanenberg was born in the Netherlands, but spent most of his life in Belgium. He graduated as: actor at the Theatre academy of Maastricht (NL), master in the audiovisual arts at the KHLim in Genk (B) and he's also a graduated teacher. He trained with SITI Company in New York, Paris and the Netherlands and with the ViewpointLAB (NL).
Together with Wanda Eyckerman he founded 'kinderenvandevilla', to support their artistic projects, which include: site-specific plays, black-box theatre, facilitating training, coaching and teaching. 
Currently he's teaching 'directing actors' to film students at his Alma Mater, he's creating a site-specific play with a boat and he tours internationally with the solo-piece 'Leeghoofd' (Tuning People / kinderenvandevilla)