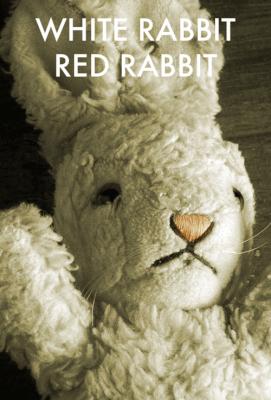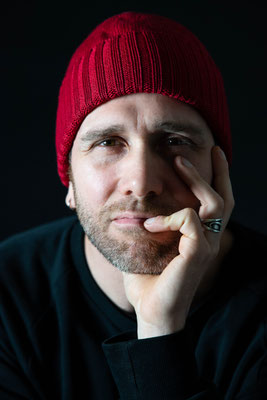 Wit Konijn Rood Konijn
Op 13 maart 2020 moesten bijna alle theaters ter wereld hun deuren sluiten vanwege corona. Nu één jaar later wordt er in meer dan 30 landen op 13 maart 2021 de voorstelling 'Wit Konijn Rood Konijn' gespeeld om hierbij stil te staan. Roel Swanenberg ook.
Wereldwijd theater
In theaters over de hele wereld, van Argentinië tot Australië en van India tot Nederland, gaan acteurs het toneel op om de kracht van theater te tonen. Een internationale viering van inspiratie, verbeeldingskracht en het bewijs dat creativiteit altijd tegenslag kan weerstaan.
Pure improvisatie
Zonder voorbereiding, zonder repetities, zonder regisseur en met een stapel instructies stappen deze acteurs het toneel op. Met de stapel beschreven vellen in de hand begint de acteur, geheel onvoorbereid, aan een eerste lezing die meteen de definitieve uitvoering is.
Samen met het publiek ontdekken ze tijdens het lezen en spelen de inhoud van de internationale theaterhit 'Wit Konijn Rood Konijn' van de Iraanse schrijver Nassim Soleimanpour. Dit stuk is sinds de première tien jaar geleden in meer dan 25 talen vertaald, waaronder het Nederlands en is al duizenden keren opgevoerd. En steeds door andere acteurs. Want wie het één keer gespeeld heeft, kent het stuk, en mag het niet nog een keer spelen.
Nassim Soleimanpour
"I feel excited, humbled and very hopeful that so many theatres will take part, I hope this sheds some light at the end of the dark tunnel"
Biography – Nassim Soleimanpour
Nassim Soleimanpour is an independent multidisciplinary theatre maker from Tehran, Iran. His plays have been translated into 20 languages. Best known for his play White Rabbit Red Rabbit, written to travel the world when he couldn't, his work has been awarded the Dublin Fringe Festival Best New Performance, Summerworks Outstanding New Performance Text Award and The Arches Brick Award (Edinburgh Fringe) as well as picking up nominations for a Total Theatre and Brighton Fringe Pick of Edinburgh Award.
By the time Nassim was permitted to travel for the first time in early 2013, his play White Rabbit Red Rabbit had been performed over 1000 times in 20 languages. Since then Nassim has facilitated workshops and panels in different countries including World Theatre Festival (Brisbane), Tolhuistuin (Amsterdam), SESC Vila Mariana (Sao Paulo), Schauspielhaus (Vienna), DPAC (Kuala Lampur), Theatretreffen (Berlin), British Council (London), Asia House (London) and University of Bremen (Germany).
Nassim's second play Blind Hamlet for the London based Actors Touring Company premiered at the 2014 Edinburgh Festival Fringe and has since toured extensively around the UK and was received well in Bucharest and Copenhagen. Nassim now lives in Berlin with his wife Shirin and dog Echo. His third play BLANK premiered in November 2015 at Dancing on the Edge Festival in Amsterdam and Utrecht followed by performances at Radar Festival in London.
Biography - Roel Swanenberg
Roel Swanenberg is a performer, actor, director, dancer, teacher and a proud dad of two. He was born in the Netherlands and moved to Belgium at the age of 11. He graduated as Master in the Audiovisual Arts and obtained his teaching degree at the KHLim in Genk (B). He then graduated as an Actor at the Maastricht Theater Academy (NL). He has trained physical theater with Teatr Novogo Fronta (CZ), Viewpoints and the Suzuki method of Actor Training with SITI Company in New York, Paris and the Netherlands and attended Mary Overlie's 'Six Viewpoints and Floor Barre Teacher Training accreditation program' at ImPulsTanz in Vienna (AT).
Together with Wanda Eyckerman he founded 'kinderenvandevilla' to support their artistic needs, including: performances for all ages in theatres and site-specific, facilitating workshops and free work.
Besides the work with his own company, he has collaborated with many people in TV, Film and Theatre including: Martin Butler, Mary Overlie, Lotte van den Berg, Tuning People, Artemis, Het Zuidelijk Toneel, Het Toneelhuis, KETNET and De Queeste. Since 2006 he has been teaching 'directing actors' to film students at the LUCA School of Arts - campus C-mine (B).